Peter Frampton & Chuck Ainlay on recording Frampton Forgets the Words
Recording Guitars!
• The Best Amp for your Studio
• Steve Vai's Tips and Techniques
• Inside the Studio with Vince Gill
8 New Reviews:

Black Rooster • 
Flock Audio • 
IK Multimedia

reProducer Audio Labs
• 
Universal Audio • 
Useful Arts
IK Multimedia Total Studio 3 MAX
MAXimize your studio
Total Studio 3 MAX is an enormous collection from IK Multimedia packed with everything you need to elevate your music creation. It includes 60 separate virtual instruments, 14,600 sounds, mixing and mastering plugins, and more. IK Multimedia offers three different bundles: Total Studio 3 SE (slightly slimmed down), Total Studio 3 MAX (on review today), or you can get the complete software package bundled with a pair of iLoud MTM monitors for $999.99. READ FULL REVIEW
Simple Computer Upgrades For The Recording Musician
The Digital Audio Workstation (DAW) is the centerpiece of the modern production studio. While many current Macs and off-the-shelf PCs are content creation capable, purchasing or building a machine specked to handle the demands of multi-track audio, sample libraries, and large plugin counts (not to mention video editing) is the road most of us will travel. READ FULL ARTICLE
Recording's Readers' Tracks is where respected engineer and producer Marty Peters listens to your recordings and critiques them, pointing out where and how you can make them better. Listen to the songs, read the reviews, and submit your own materials online via upload.
Artist Name: Mark Dillman   Title: Wave Goodbye  Genre: Smooth Contemporary Instrumental
Mark has submitted a wistful instrumental serving as a showcase for some fine guitar skills. Tracked and completed during one day-long session, 'Wave Goodbye' certainly keeps the guitar as its focus, though some of the accompanying sound sources may have received a bit less attention in the bargain. With such an enviable gear list, we would expect top-notch guitar tones, and for the most part, Mark has delivered them. The uber present electric lead guitar has all the body, fullness and nuance one could want (dig those pinch harmonics!). The UA Ox / Fender Blues Jr. combo serves up a righteous tone, and… READ THE FULL REVIEW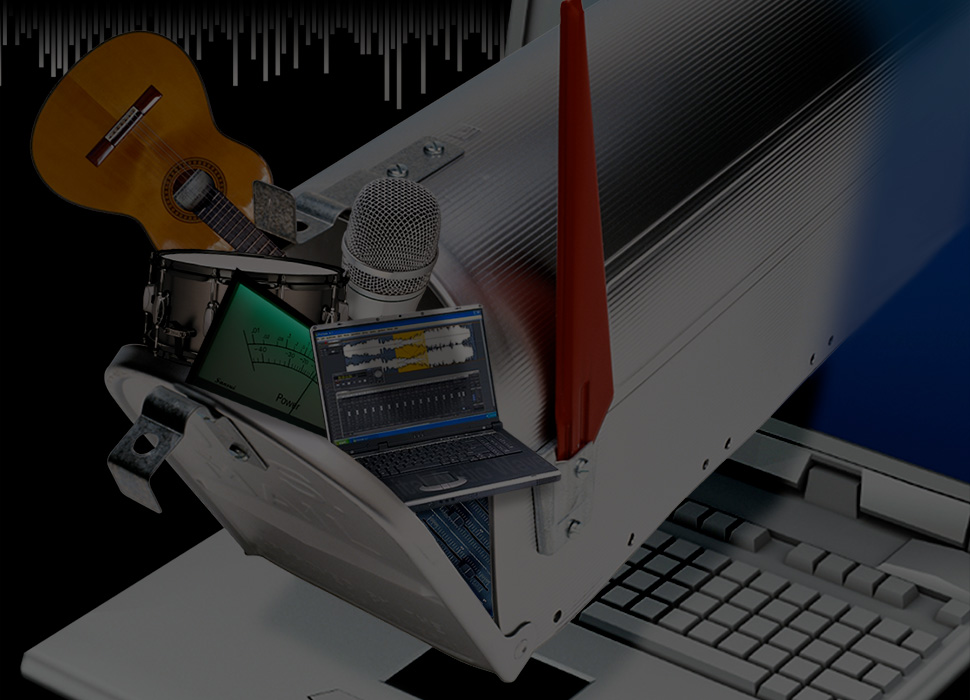 REC's six monthly Sound Advice bulletins offer great advice:
On Vocals: Useful advice on recording the best vocals.
On Guitars: Miked or direct, electric or acoustic, ways to capture great guitar sounds.
On Drums: Great techniques for recording drums.
On Mastering & Mixing: Practical mastering topics for at-home users and tips on how to mix better songs.
On Acoustics: Learn how to make your room sound better.
On Digital Audio: All about digital and computer audio.
SAMPLE BULLETINS