In the studio with Hearty Har recording Radio Astro
Studio Monitoring
• Control your Speakers
• Demystifying Acoustics
• A Family of Headphones Compared
11 New Reviews:

Cranborne Audio • Eventide • Ex Machina Soundworks • KRK
Mackie • Neumann • Ocean Way Audio • RME • SPL
Ocean Way Audio HR5 Powered Studio Monitor
This unique-looking speaker sounds incredible anywhere in the room
Before the dawn of pro audio brands, most recording studios employed respected technicians and engineers to design and install custom consoles and monitoring systems. One such studio was Ocean Way (originally United Western), and the engineer was Allen Sides. READ FULL REVIEW
Monitors and Monitoring—What's Right For Your Studio
A hard look at the art and science of hearing your music right
In studios of all types and sizes, every decision made—levels, EQ, compression, reverb—is based on what the engineer hears in the studio monitoring system. And that's not just the speakers, but also the physical environment—the room itself. It can be easy to…  READ FULL ARTICLE
Recording's Readers' Tracks is where respected engineer and producer Marty Peters listens to your recordings and critiques them, pointing out where and how you can make them better. Listen to the songs, read the reviews, and submit your own materials online via upload.
Artist Name: Mailbox Destroyers   Title: Mastermind  Genre: Rock
This high energy track is undoubtedly one of the quirkier submissions we've received in recent memory! Let's break it down. The track is listed as indie rock, and it rings with a punky Siouxsie and the Banshees vibe. Presented bone dry and practically in mono due to the minimal sound sources' centered placement, the recording has a vocal forward, in your face presence. We absolutely love the sound of Ken's electric guitar here—the classic low-mid humbucker distortion drives the recording like a locomotive. We also dig Penny's edgy, disaffected vocal performance. While we're unsure what emulation was used with the Slate VMS ML-1 mic system, it certainly delivers a full, artifact-free sound that suits the track to a T. We can't help but be enamored by Penny's unorthodox drum playing—this is not your typical rock performance.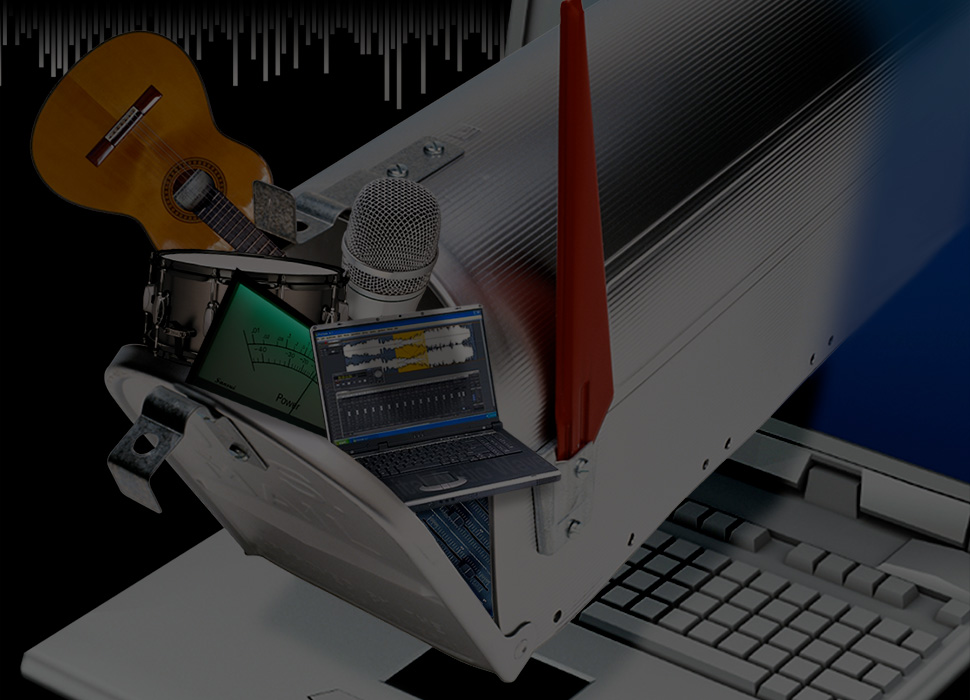 REC's six monthly Sound Advice bulletins offer great advice:
On Vocals: Useful advice on recording the best vocals.
On Guitars: Miked or direct, electric or acoustic, ways to capture great guitar sounds.
On Drums: Great techniques for recording drums.
On Mastering & Mixing: Practical mastering topics for at-home users and tips on how to mix better songs.
On Acoustics: Learn how to make your room sound better.
On Digital Audio: All about digital and computer audio.
SAMPLE BULLETINS