Interview: Still Woozy on recording If This Isn't Nice, I Don't Know What Is
REC's Holiday Buyer's Guide
Headphones, Monitors, Interfaces, and Microphones
—
We made a list and checked it twice!
11 New Reviews:

AKG • 
ART • 
Arturia • 
Audeze • 
Austrian Audio • 
Black Rooster
Focusrite • 
Genelec • 
Pioneer • 
Reverb Foundry
Genelec 8361A
The biggest, baddest, and most potent 'One' of all
Based in Iisalmi, Finland, Genelec has been crafting some of the most used and respected loudspeakers globally for over 43 years. In 2014 Genelec launched the 8351A, which would spawn a series boldly proclaimed as 'The Ones'. Equal parts modern art and cutting edge technology, each one of The Ones is housed in a precision-sculpted aluminum enclosure and features a uniquely implemented three-way coaxial design. Each model is part of the Genelec Smart Active Monitor (SAM) family, and they can be expertly tuned to their environments using the Genelec Loudspeaker Manager (GLM) system. Today, we are looking at the biggest 'One'—the flagship Genelec 8361A.
Master It Yourself: Giving Your Music the Final Polish
Mastering continues to be one of those tantalizing pursuits where we'd all like to do it, but aren't sure quite what is needed. Meanwhile, we hear sage advice telling us to leave it alone. "Don't do any fancy compression," we're told. "Leave that for the mastering engineer. He or she has very special compressors that will do a much better job than you can do."
Well, I guess we've been told! First, we ain't Dale Earnhardt (which we probably already knew). Two, we ain't even got a custom racer (don't we wish!). So if we're not going to be champion drivers in world-class cars, why in the world would we have the temerity to even think about venturing out onto the parking lot of audio life?
Recording's Readers' Tracks is where respected engineer and producer Marty Peters listens to your recordings and critiques them, pointing out where and how you can make them better. Listen to the songs, read the reviews, and submit your own materials online via upload.
Artist Name: Scott Owens  Title: Simple and True Genre: Instrumental
Scott has submitted a lovely and pretty darn successful composition—hats off to some fine guitar sounds here! Scott's passionate lead guitar performance has a bit of a Mark Knopfler vibe, and that's a heavy compliment around these parts! We dig the tone from his Fender Strat / Line 6 rig. Playing a clean tone without repetition for five-plus minutes is no easy feat. We're also generally impressed by the other sound sources in the track. The acoustic guitars are presented without artifacts. The software-generated organ provides a great full bed to support the active and… READ THE FULL REVIEW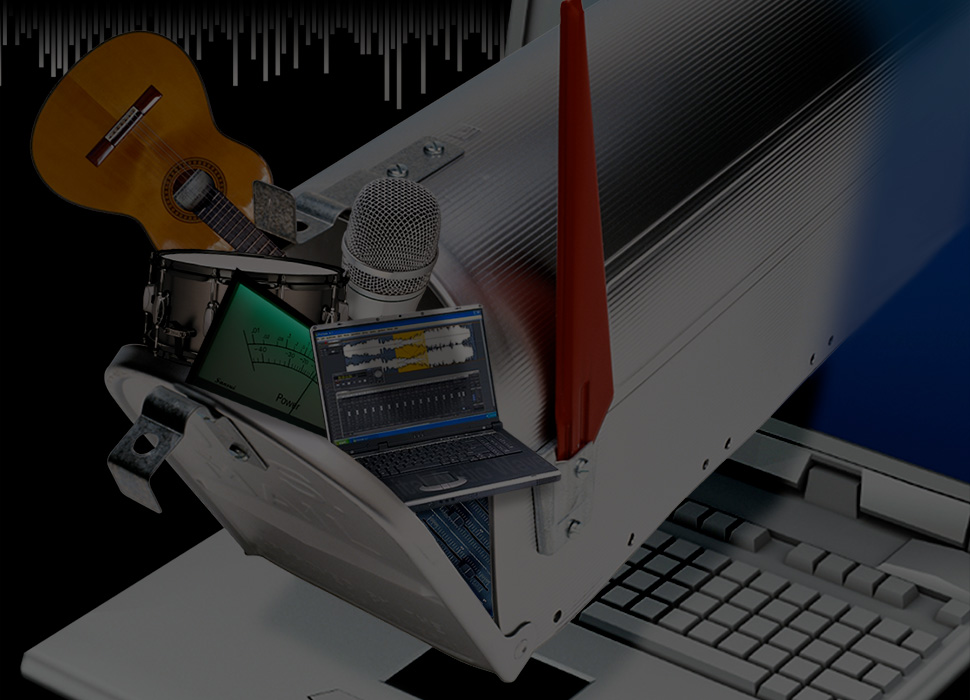 REC's six monthly Sound Advice bulletins offer great advice:
On Vocals: Useful advice on recording the best vocals.
On Guitars: Miked or direct, electric or acoustic, ways to capture great guitar sounds.
On Drums: Great techniques for recording drums.
On Mastering & Mixing: Practical mastering topics for at-home users and tips on how to mix better songs.
On Acoustics: Learn how to make your room sound better.
On Digital Audio: All about digital and computer audio.
SAMPLE BULLETINS