Interview: Daniel Lanois on producing Player, Piano
The Essential Mic Locker
• Marc Urselli's Ribbon Collection
• Cool Mics by "Non-Mic" Companies
• Virtual Microphone Preamps
13 New Reviews
ADK • AEA • Focusrite Pro • Heiserman Audio • MasterWriter • Mojave • Moog
Pearlman Microphones • Sequential • Sonible • TIERRA Audio • Warm Audio
Sequential Take 5
A compact poly-synth from one of the most respected names in analog synthesizers
The Sequential Take 5 represents the most compact, portable and affordable entry into the Sequential universe of sounds. Its five-voice architecture is beautifully analog, coupled with a full complement of digitally controlled modulation and effects.
Recording the Drums
From tuning to miking, a comprehensive look at setting up and recording a drum kit
As any engineer will tell you, the first step to getting a good recorded drum sound is to start with a good live drum sound—if the sound of the kit's not happening in the room, you'll be fighting an uphill battle all the way. As an engineer, you're fortunate when…
Recording's Readers' Tracks is where respected engineer and producer Marty Peters listens to your recordings and critiques them, pointing out where and how you can make them better. Listen to the songs, read the reviews, and submit your own materials online via upload.
Artist Name: Walter Gabbard   Title: Thinking About You   Genre: Modern Country
"Thinking About You" is a modern Country track composed by Walter Gabbard and produced by Walter and Ruben Fernandez. Performance credits were not supplied.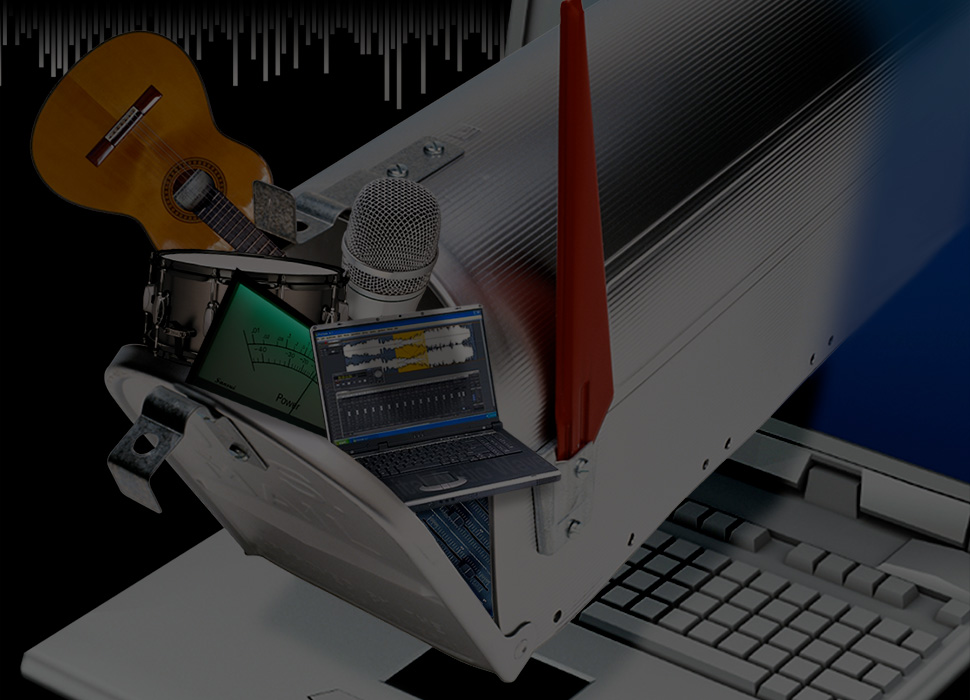 REC's six monthly Sound Advice bulletins offer great advice:
On Vocals: Useful advice on recording the best vocals.
On Guitars: Miked or direct, electric or acoustic, ways to capture great guitar sounds.
On Drums: Great techniques for recording drums.
On Mastering & Mixing: Practical mastering topics for at-home users and tips on how to mix better songs.
On Acoustics: Learn how to make your room sound better.
On Digital Audio: All about digital and computer audio.
SAMPLE BULLETINS