Interview: Stewart Copland on recording the GRAMMY® nominated album Divine Tides
—Capturing The Memphis Drum Sound
—Engineering Tips Every Drummer Should Know
A Family of Microphones Compared: AKG P Series
12 New Reviews:

Akai • API • Audio-Technica • Austrian Audio • Avantone Pro • BABY Audio • Boz Digital Labs
• IK Multimedia • PSP Audioware • sE Elecronics • Spitfire Audio • Toontrack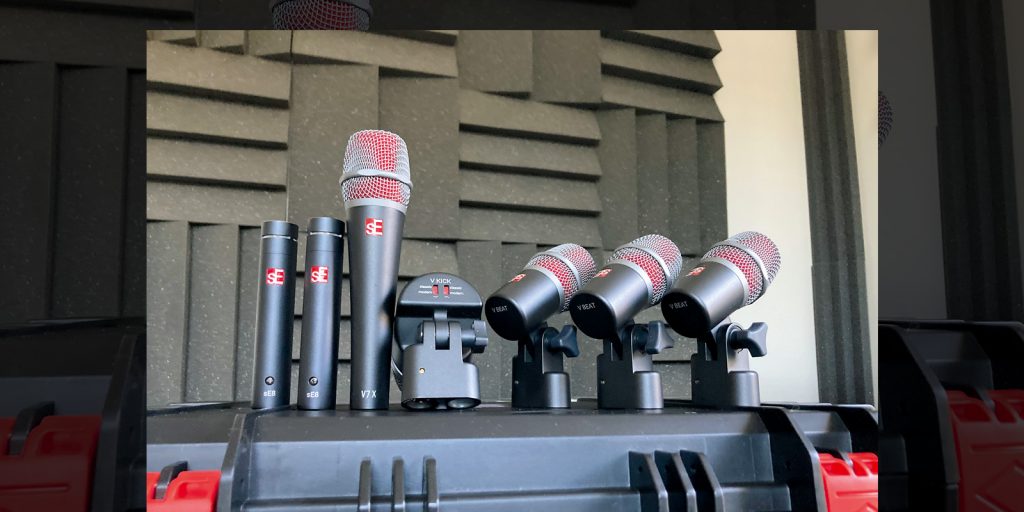 sE Electronics V Pack Arena Drum Microphone Package
A well-curated collection of drum mics with options for all
SE Electronics is well known for its wide range of microphones and accessories, from affordable entry-level fair to its unique Rupert Neve signature series mics. sE also invented the original RF-X Reflexion Filter back in 2006, which I regularly use for recording vocals. Now the company has come out swinging with three curated drum mic collections: the V Pack Venue (4 mics), V Pack Club (6 mics) and V Pack Arena (7 mics).
A Beginner's Guide to Miking Drums
Kit setup, working with the drum room, mic choice, and more!
One look at a professional multitrack track list should make the complexity and importance of capturing a good drum kit sound obvious. Even the most conservative approach to a good drum kit recording will consume at least three tracks, but more often than not the number is more like ten. This is because in most drum kits there are at least that many distinct instruments, cleverly positioned to be played with the drummer's hands and feet.
Recording's Readers' Tracks is where respected engineer and producer Marty Peters listens to your recordings and critiques them, pointing out where and how you can make them better. Listen to the songs, read the reviews, and submit your own materials online via upload.
Artist Name: Frank Schonberg  Title: California Pines  Genre: Singer Songwriter/Country
Frank has submitted a fine recording that comes up just short of landing in our monthly Spotlight feature, mainly due to some balance and artifact issues.
Starting with the good stuff, we found the instrumental side of things to be pretty impressive. The acoustic guitar is deftly played and presented with a crisp clarity that avoids harshness. We also dig the panned slide guitar that Frank played on his Taylor—highly engaging throughout. The rhythm section stays basic with the muted kick drum maintaining a steady 4/4 beat and the bass relying primarily on whole notes.  READ THE FULL REVIEW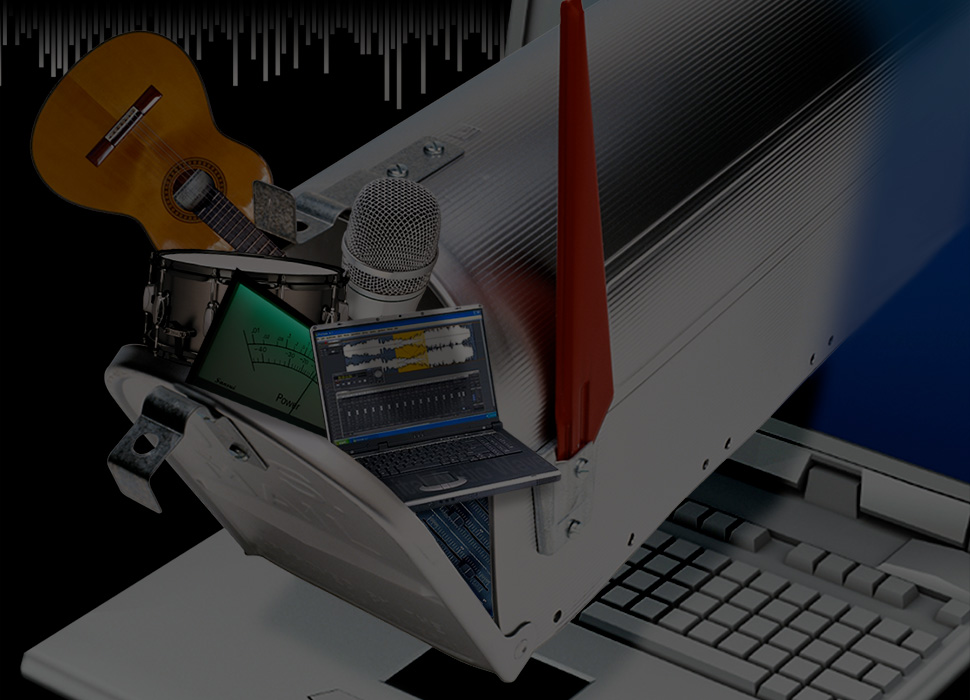 REC's six monthly Sound Advice bulletins offer great advice:
On Vocals: Useful advice on recording the best vocals.
On Guitars: Miked or direct, electric or acoustic, ways to capture great guitar sounds.
On Drums: Great techniques for recording drums.
On Mastering & Mixing: Practical mastering topics for at-home users and tips on how to mix better songs.
On Acoustics: Learn how to make your room sound better.
On Digital Audio: All about digital and computer audio.
SAMPLE BULLETINS