Interview with Singer/Songwriter Steven Wilson on THE FUTURE BITES
The Singer and Songwriter
• When creativity strikes
• Loops: writers' little helper
• How to complete more songs
13 New Reviews:

Audix • Baby Audio • Earthworks • Focal • MXL • OWC • PreSonus
PSP Audioware   • Sennheiser • Spitfire Audio • Toontrack
Spitfire Audio Abbey Road One: Orchestral Foundations
Conduct the orchestra of your dreams, in one of the world's most prestigious rooms
Abbey Road One: Orchestral Foundations from Spitfire Audio is a sample library/virtual instrument designed for workflow efficiency. Musicians and composers can maximize their inspiration and work quickly—even novice orchestrators can now produce… READ FULL REVIEW
Steven Wilson's THE FUTURE BITES
ELECTRONIC OBSERVATIONS and SOLILOQUIES for the modern world
For fans of Steven Wilson's progressive rock-infused solo career, his sixth solo adventure, THE FUTURE BITES, may seem like a bit of an unexpected change in direction. However, to those intimately familiar with his 35+ year career, Wilson has explored these roads before; the dark pop influences…  READ FULL ARTICLE
Recording's Readers' Tracks is where respected engineer and producer Marty Peters listens to your recordings and critiques them, pointing out where and how you can make them better. Listen to the songs, read the reviews, and submit your own materials online via upload.
Artist Name: Bob Richardson   Title: Morninglory Road  Genre: Blues
This high-octane blues-rock track is firing on all cylinders straight out of the gate. Starting from the bottom up, Bob has done a bang-up job on his drum programming via the Addictive Drums software—it sounds like an actual player behind the kit, from the 60s skip snare straight through to the excellent tom fills. Well done! Sadly, the bass guitar fares less well. The off-centered bass comes across as disassociated from the kick drum, and the tone is often mushy. This is due in part to the fact that it shares nearly the exact same placement as an electric rhythm guitar would in the mix. Speaking of the electric guitars, the opposite-panned rhythm instruments are featured rather prominently, and unfortunately, they overwhelm Bob's fine lead guitar playing…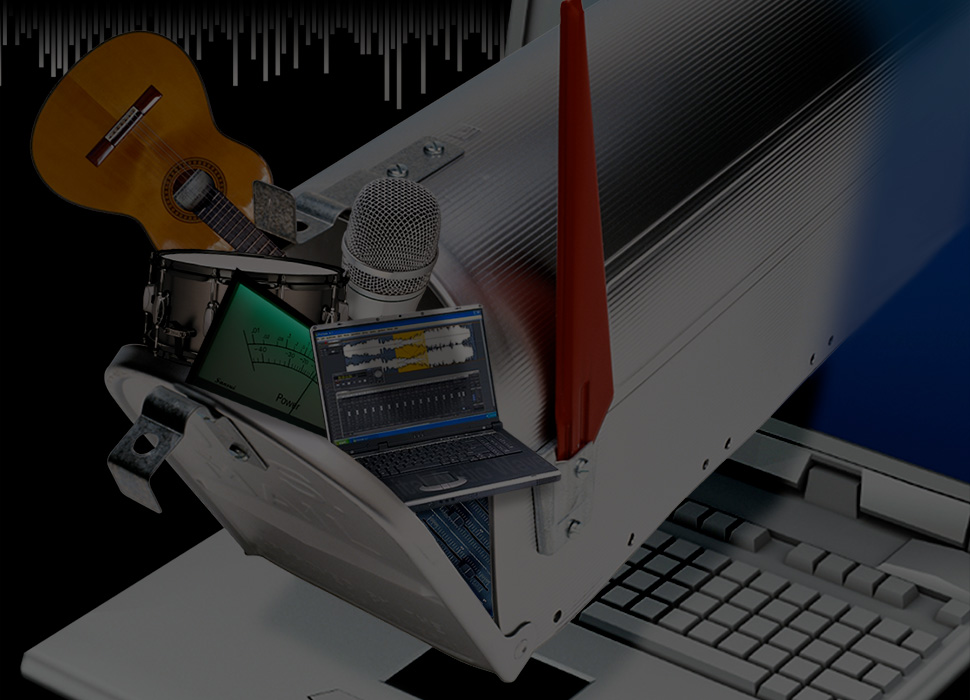 REC's six monthly Sound Advice bulletins offer great advice:
On Vocals: Useful advice on recording the best vocals.
On Guitars: Miked or direct, electric or acoustic, ways to capture great guitar sounds.
On Drums: Great techniques for recording drums.
On Mastering & Mixing: Practical mastering topics for at-home users and tips on how to mix better songs.
On Acoustics: Learn how to make your room sound better.
On Digital Audio: All about digital and computer audio.
SAMPLE BULLETINS