RECORDING INFORMATION RESOURCES
Al Schmitt on Tracking & Mixing Big Bands—Then and Now
The Art of Mixing
• Using Virtual Channel Strips
• Mix Fu: Learn, Practice, Forget
15 New Reviews:

Arturia • Black Rooster Audio • Daking  • Demeter Amplification
Genelec • Harrison • IsoAcoustics •
Logic Pro • Novation
NUGEN Audio • PreSonus • Sennheiser • Solid State Logic
SPL Mercury Mastering DA Converter
D/A conversion on 120v rails? Yes!
Earlier this year, SPL (Sound Performance Lab) started shipping its new Mercury Mastering DA Converter, a mastering grade digital-to-analog converter with phenomenal German build quality that's available in red or black. It's designed for use as a main monitoring converter, to listen to various sources in your studio or to feed an analog mastering chain—not at the same... READ FULL REVIEW
Grammy-winning engineer Marc Urselli gives you the recipe for creating tasty tracks
Mixing is just like cooking. That's right, I said it.
First you need great ingredients, ideally organic. Next you need good tools with which to actually do the cooking. You can definitely use some creativity, good taste (doh!) and a palate for experimenting and trying out new things. But most importantly you need… READ FULL ARTICLE
Recording's Readers' Tracks is where respected engineer and producer Marty Peters listens to your recordings and critiques them, pointing out where and how you can make them better. Listen to the songs, read the reviews, and submit your own materials online via upload.
Artist Name: Psychose  Title: Hindsight  Genre: female vocal/Indie/Pop
"Hindsight" is a beautifully recorded track with a hypnotic vibe. Based around a simple software-based rhythm bed, the recording features a fantastic female vocal performance and recording. While two mics are listed in the supplied gear list, to our ears, (we have used both extensively through the years) the timbre here points toward the mid forward characteristic that has made the Neumann U 87/87ai a studio legend. Delicately sung, the vocal is like honey through our monitors, superbly recorded and delivered with hints of well-placed tap delay and a spacious reverb that creates a great atmosphere. The additional sound sources serve the song well. The dark piano sound lends gravitas while the percussion provides just enough push to propel the song forward. The abrupt bridge is an… READ THE FULL REVIEW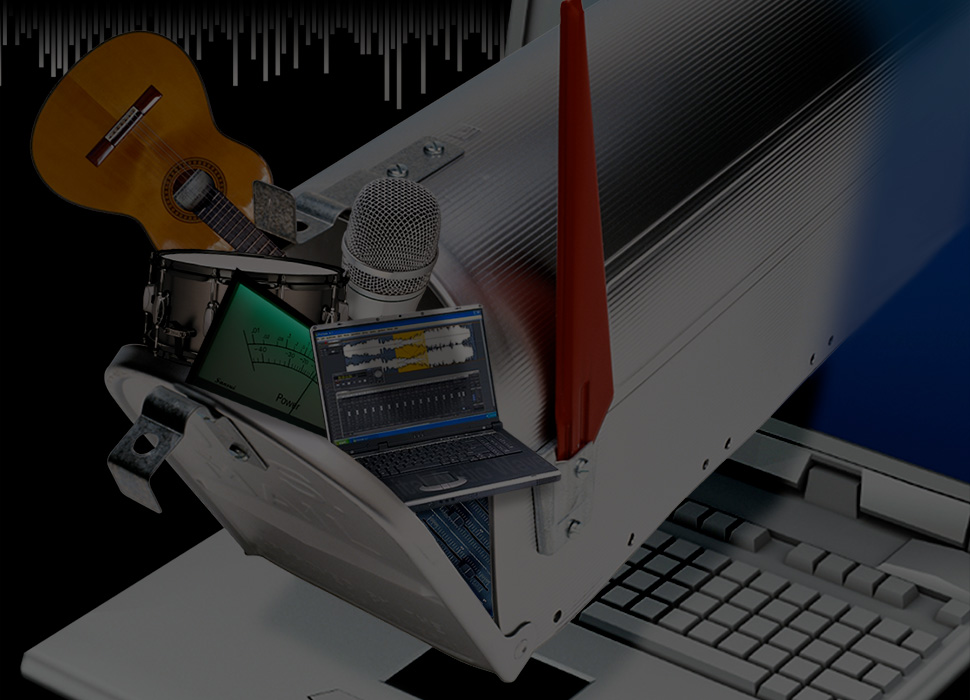 REC's six monthly Sound Advice bulletins offer great advice:
On Vocals: Useful advice on recording the best vocals.
On Guitars: Miked or direct, electric or acoustic, ways to capture great guitar sounds.
On Drums: Great techniques for recording drums.
On Mastering & Mixing: Practical mastering topics for at-home users and tips on how to mix better songs.
On Acoustics: Learn how to make your room sound better.
On Digital Audio: All about digital and computer audio.
SAMPLE BULLETINS