RECORDING INFORMATION RESOURCES
2023 NAMM Show Report—The Editors' Take On What Was Great!
The Immersive Audio Issue!
• Meet the Dolby Atmos Render
• Tips, Tools and Affordable Solutions
• Next Generation Immersive Plugin Roundup
9 New Reviews
Dear Reality • Kali Audio • Massenburg DesignWorks • Neumann
Orchestral Tools • RME • Sound Particles • Steven Slate Audio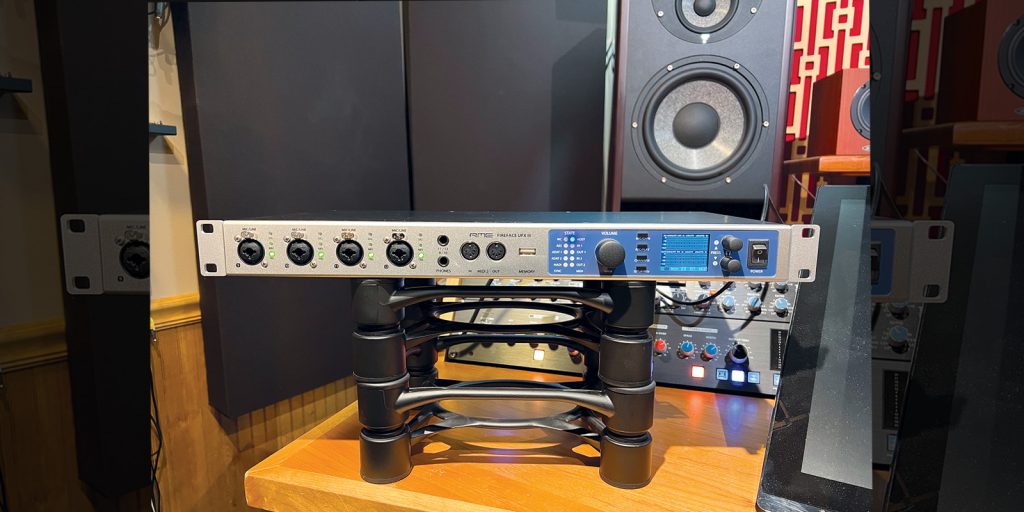 A great sounding, well-connected USB 3 modern music interface
For the past 27 years, RME has been at the forefront of audio interface technology, from digital conversion to streaming audio covering every conceivable and rapidly changing connection protocol to networked audio. The company's latest offering is the RME Fireface UFX III, a 188-Channel, 24-Bit/192 kHz high-end USB 3 Audio Interface.
Simple Computer Upgrades For The Recording Musician
The Digital Audio Workstation (DAW) is the centerpiece of the modern production studio. While many current Macs and off-the-shelf PCs are content creation capable, purchasing or building a machine specked to handle the demands of multi-track audio, sample libraries, and large plugin counts (not to mention video editing) is the road most of us will travel.
Recording's Readers' Tracks is where respected engineer and producer Marty Peters listens to your recordings and critiques them, pointing out where and how you can make them better. Listen to the songs, read the reviews, and submit your own materials online via upload.
Artist Name: Will Keizer   Title: Take What You Want  Genre: Post-Punk/Art Rock/New Wave Revival
Will Keizer's "Take What You Want" is a post-punk/art rock/new wave revival guitar-driven track that combines a number of musical styles into an interesting mélange. Will Keizer wrote the song, played all the instruments and mixed the track. It was mastered at Wolf Mastering in Nashville, TN.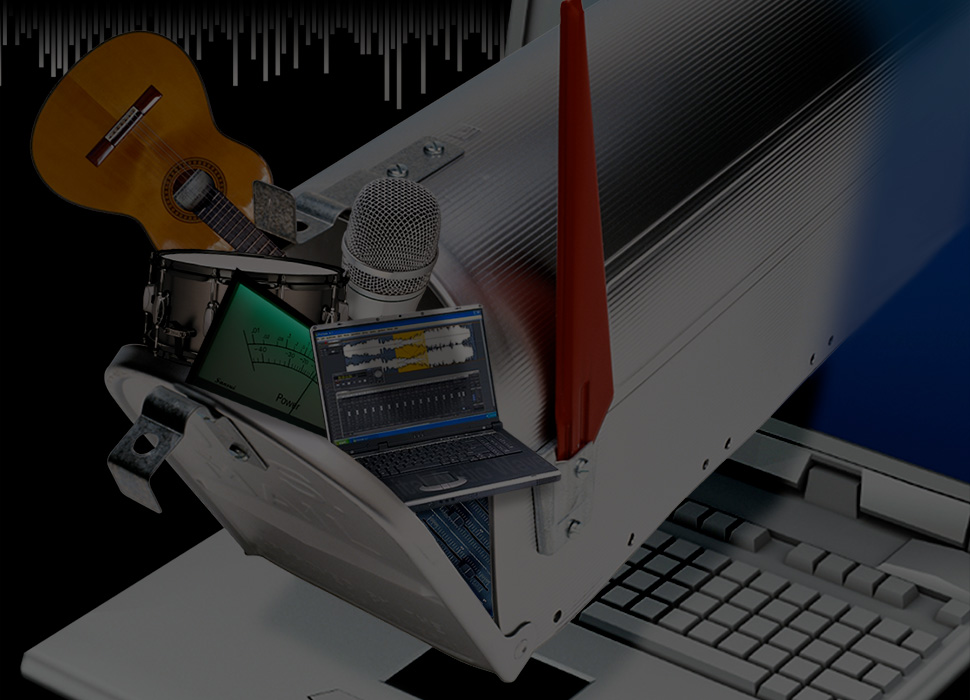 REC's six monthly Sound Advice bulletins offer great advice:
On Vocals: Useful advice on recording the best vocals.
On Guitars: Miked or direct, electric or acoustic, ways to capture great guitar sounds.
On Drums: Great techniques for recording drums.
On Mastering & Mixing: Practical mastering topics for at-home users and tips on how to mix better songs.
On Acoustics: Learn how to make your room sound better.
On Digital Audio: All about digital and computer audio.
SAMPLE BULLETINS