Interview with Synthesist Richard Barbieri on his new album Under A Spell
Dig It All!
• Working with Multiple DAWs
• Marc Urselli on Plugins
• Controllers & Interfaces—What You Really Need
16 New Reviews:

Ableton • 
Accusonus • Arturia • 
Bjooks • 
BOOM Library

Erica Synths • 
Eventide • 
Focusrite • 
Modarrt
• 
Moog
NUGEN Audio •
PreSonus • 
Radial Engineering
Spitfire Audio • 
Steinberg • 
Waves
NUGEN Stereoizer Elements
Psychoacoustic alchemy in an easy to use plugin
NUGEN Audio recently announced the release of its Focus Elements series. Elements are streamlined, high-quality and budget-friendly versions of plugins found in the popular Focus bundle. The Focus Elements series will include the Monofilter bass management tool, Stereoplacer (a panner on steroids), and Stereoizer, a width control plugin and the first item released in the Elements series, on review here. READ FULL REVIEW
Get Started With the Fundamentals of Sound and Acoustics!
The latest and greatest gear may get all the attention, but if the acoustics of your studio aren't suitable, all the toys in the world won't make for great-sounding recordings. Let's examine the basics of acoustics, look at issues that can affect our recordings, and discuss practical approaches for optimizing our recording spaces, with an emphasis on control rooms. READ FULL ARTICLE
Recording's Readers' Tracks is where respected engineer and producer Marty Peters listens to your recordings and critiques them, pointing out where and how you can make them better. Listen to the songs, read the reviews, and submit your own materials online via upload.
Artist Name: Gabe Schwartz   Title: In the shadow of the western gods  Genre: Progressive Folk
Gabe has submitted a dynamic and ambitious track that features quite a few instruments sharing similar frequency ranges. Not unlike the music of Mumford and Sons or The Lumineers, the primary melody instruments in Gabe's recording center in the mid to high frequency ranges. The flatpicked acoustic guitar, banjo and mandolin were all tracked through his Neat Microphones King Bee condenser mic. Gabe faired pretty well for the most part, although there are a few EQ and balance issues that he could improve upon. That said, before we dig deeper, we must congratulate Gabe for…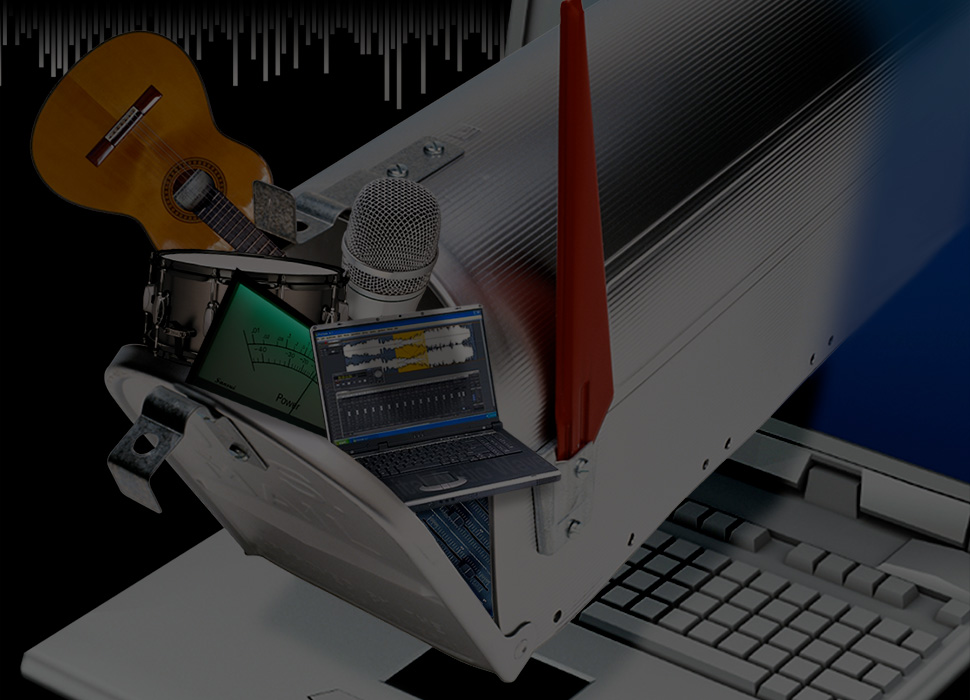 REC's six monthly Sound Advice bulletins offer great advice:
On Vocals: Useful advice on recording the best vocals.
On Guitars: Miked or direct, electric or acoustic, ways to capture great guitar sounds.
On Drums: Great techniques for recording drums.
On Mastering & Mixing: Practical mastering topics for at-home users and tips on how to mix better songs.
On Acoustics: Learn how to make your room sound better.
On Digital Audio: All about digital and computer audio.
SAMPLE BULLETINS