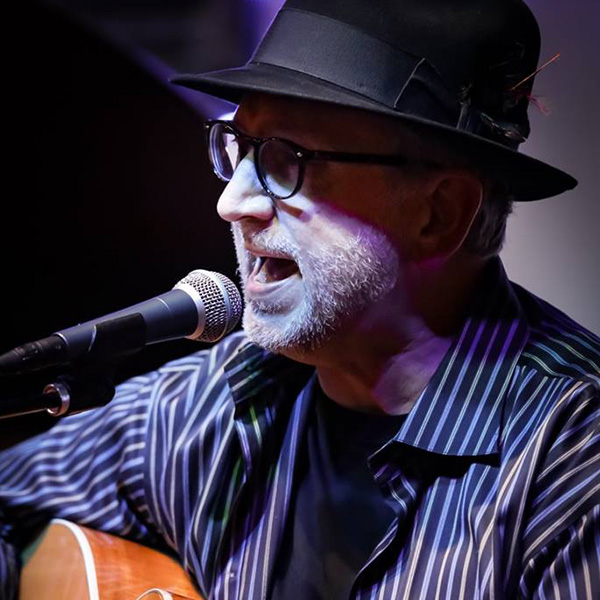 Artist Name: Bill Edwards   Title: Your Poison Love  Genre: Country / Americana  Rating:
Equipment
MOTU Digital Performer 10, Shure SM7B, Mictek C5, Universal Audio Twin Duo and Octo Accelerator, Warm Audio BUS-COMP, UA and MOTU plugins, Toontrack Superior Drummer 3, Toontrack EZ Bass, 1899 German fiddle, Gibson L-00 Studio guitar, Gretsch Electromatic lap steel, Mackie HR 824 Monitors, Audix A150 headphones.
Music
"Your Poison Love" is a 'one-man-band' male vocal country tune. All credits go to Bill.
Reviewed By Marty Peters
Bill's effort here is absolutely in the upper percentile of our submissions, and so close to making our monthly Spotlight feature! As we've said many times here, the closer one gets to excellence, the more that minor issues seem to stand out. Let's look at the good and the 'could be better' and see how we can help.
While we're not usually in the habit of focusing on non-techie stuff, let's start with the composition. This is one fine piece of writing, and the recording follows suit with few exceptions. For the vocals, Bill's warm, pro-sounding voice is beautifully captured here. We also dig his smartly panned 'spaghetti western' electric guitars—very atmospheric, and the dichotomy in tone between the brighter tremolo guitar on the left versus the rounder one on the right gives the track a pleasing soundscape. The lap steel and fiddle impressed us in much the same fashion—each has a solid place and voice in this fairly busy track. Moving on to the rhythm section, things get a bit more complicated. While Bill has done a bang-up job with his bass via the Toontrack EZ Bass software, the drums don't fare nearly as well. Through our monitors, they present as boxy and unimaginative. While it's not the first time a non-drummer has struggled with programming, it's really noticeable against the other sound sources' high quality.
Suggestions
This track has a lot going for it. As for suggestions, we urge Bill to revisit his drums and take his time re-assembling them. The fact that his software-derived bass is so good is very encouraging. Finding songs in this genre to study would be wise, and focusing on the drum composition is a great path towards success.
Summary
Almost there!
Contact
Bill Edwards, edwardsongs@gmail.com
Readers' Tracks