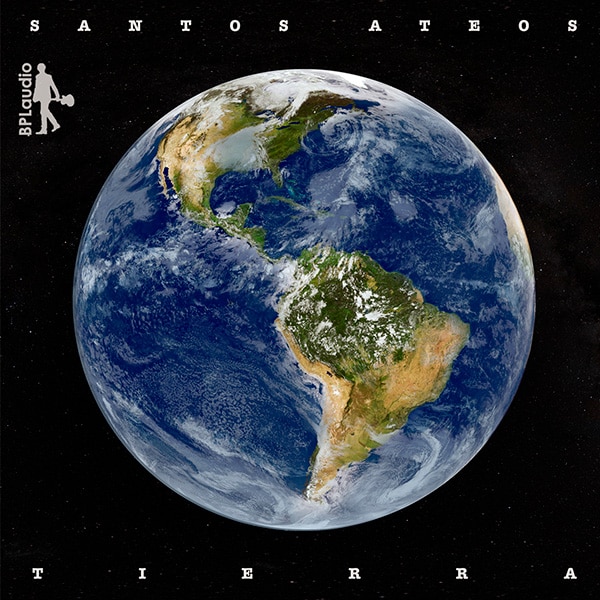 Artist Name: SANTOS ATEOS   Title: TIERRA  Genre: Rock/Pop  Rating:
Equipment
MacBook Pro running Pro Tools HD 11.3, Waves plugins, Toontrack EZ Drummer and Superior Drummer, SampleModeling Sax Brothers, Miroslav Philarmonik 2, Amplitude 4, Izotope Ozone 9, Neumann M 149, Audio Technica ATH M50, Sennheiser HD 650, Taylor 224ce, Fender, Hofner and Warwick guitars, M-Audio Prokeys 88, Genelec 1030 A Monitors.
Music
'TIERRA' is a male vocal rock/pop song. Ricardo Bullemore did it all in his home studio.
Reviewed By Marty Peters
Ricardo has submitted a strong single-person effort here—just shy of being a RECORDING Spotlight feature. Ricardo has done an excellent job with his rhythm section overall. The basic and solid drum programming via Toontrack creates a fine bed with quality tones selected on all of the kit pieces. The melodic, midrange-forward processed bass guitar features prominently in the mix (perhaps a tiny bit too much). It's delivered sans distortion and adds nicely to the movement of the track throughout. The vocals are also well recorded and without artifacts. We dig the doubled vocals that Ricardo employed in spots throughout the song.
As for cons, we find the faux sax to be pretty unconvincing overall. While it would certainly be adequate as a guide track in its present form, the sound's synthesized nature is not quite up to the quality of the other sound sources.
Suggestions
Ricardo is absolutely on the right track on 'TIERRA'; 
a few adjustments should clear things up quickly. Starting with the bass, we suggest a very slight reduction in volume so that it doesn't compete with the lead vocal. As for the sax, we would encourage some additional experimenting with the Sax Brothers software to achieve a more realistic sound in the absence of an actual live player. Taking the time to dig in and explore these options will most assuredly pay valuable dividends on future projects.
Summary
Almost there!
Contact
Ricardo Bullemore, bplaudio@gmail.com
Readers' Tracks