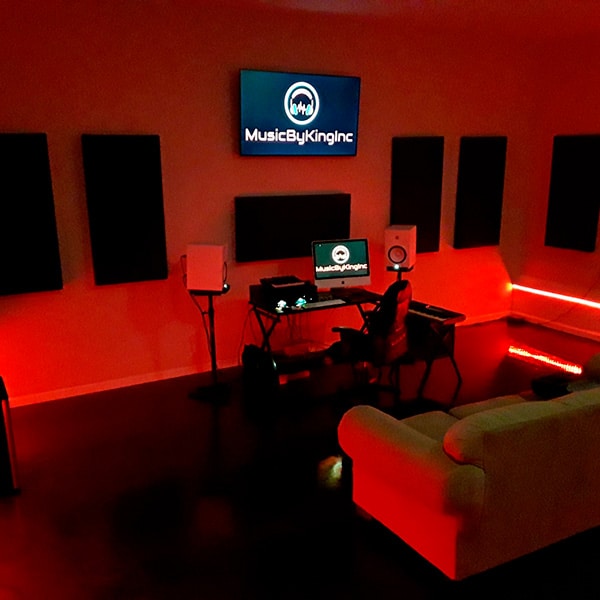 Artist Name: Kristina Murrell   Title: Got Me Dreaming   Genre: R&B   Rating:
Equipment
iMac, Focusrite Saffire Pro 40 interface, Waves plugins, Telefunken TF29, Rupert Neve Designs Portico 5017, Novation Launchkey Native Instruments Kontact, AIR Music Xpand!2, iZotope Iris 2 and Arturia Pigments.
Music
'Got Me Dreaming' is a contemporary R&B song. Sonny performed and produced the track at his home studio. He co-wrote the song with Kristina Murrell, who sang the vocals.
Reviewed By Marty Peters
This month's Spotlight is a superb contemporary R&B effort with clever arranging and killer vocal performances. 'Got Me Dreaming' is an ideal example of playing to one's strengths. Sonny is a skilled composer, arranger, performer, and programmer, and what shines even brighter is his ability as a producer. Kristina is gifted with a gorgeous voice, and Sonny has wisely provided her with an ideal platform to showcase it. From the subtle delay during the intro to the deft panning choices and silky smooth juxtaposition of the sound sources, we are treated to a pristine mix the allows the vocals to rightfully shine. The breakdown at 2:28 is a thing of beauty. The wide panned keyboards create a hypnotic weave leading into the final choruses. The genre-perfect performances all around are top-notch, and Sonny did a tremendous job with the tracking and mixing. Finding an ideal match between a voice, microphone, and a preamp is an art unto itself. The Telefunken TF29 with the RND Portico 5017 in play here is as good as we've heard. In days of yore, we would dub the entire effort "radio ready". While the business has changed substantially over the years, quality still wins out, and 'Got Me Dreaming' is a shining example!
Suggestions
The term "producer" is one of the most bandied about and ill-defined roles in recording. Some producers predominantly perform a mix of psychological cheerleading and handholding duties, keeping everyone involved calm, focused and productive while coaxing the best performances from their clients. Others roll up their sleeves and are involved in the actual engineering, performing and mixing – I recall a story about one famous producer whose primary skill was knowing where to call for the best sushi delivery! In any event, the producer is ultimately where the buck stops, and wearing that hat is no joke. We congratulate Sonny for his skill in this regard, 'Got Me Dreaming' sounds produced in all the right ways to our ears, resulting in a superlative product.
Summary
Golden
Contact
Sonny King, sonny@musicforlove.org
Readers' Tracks