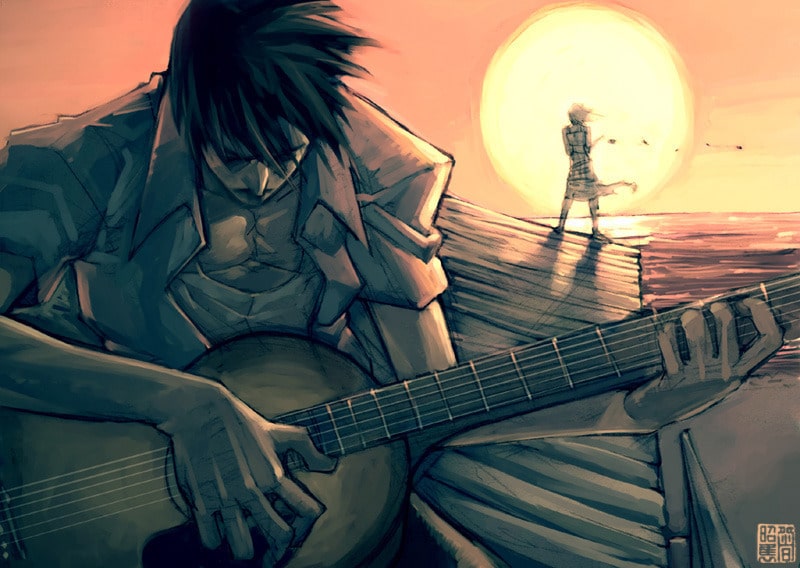 Artist Name: Rocket Title: Love Is On The Way (Remake)
Genre: Rock  Rating:
Equipment
Presonus StudioLive32, Yamaha Speakers, Presonus Studio One 5, Rupert Neve Designs Portico ll, Rode Tube Mic, Warm Audio Tone Beast, Warm Audio Tube EQ, Ovation and Fender acoustics, Waves L1 limiter, Waves SSL Comp, Waves Puigchild 670, Softube Tape, Waves Puigchild 670, Softube Chandler Curve Bender EQ.
Music
"Love is On The Way" is a male vocal rock song done in its entirety by Rocco with a helping hand from his wife, Julie.
Reviewed By Marty Peters
This month's Spotlight is a moody, spacious rock ballad featuring some of the most spectacular vocals and guitar that we've heard in recent memory. The recording begins with a well-played, arpeggiated electric guitar displaying a nice full tone and a touch of well-chosen reverb. After a cinematic left panned cymbal swell, the vocal enters, and what a vocal indeed! Rocco has some top-flight chops, harkening back to the classic rock stylings of Steve Walsh (Kansas) and Styx's Dennis DeYoung. The Rode Tube Mic/ Rupert Neve Designs Portico ll mic pre combo is ideally suited to Rocco's voice, maintaining a warm, rich sound even through the soaring high register flights during the song's chorus sections. The bass does a fine job filling up the open space here; it mirrors the minimal drums, forming a solid pad for the vocals while adding just enough movement to keep the instrumental energy flowing. Rocco has one more surprise in store at the 2:45 mark when he busts out a super tasty right panned acoustic guitar solo – a relatively distant miked and processed performance that leaps out of our monitors in the best way. Free of string squeak or other artifacts, Rocco's guitar skills are an equal match to his vocals; not an easy task!
Suggestions
Employing so few sound sources in today's world of unlimited tracks takes vision, focus restraint and a well-designed arrangement. We applaud Rocco for keeping the focus on the masterful vocals and guitar and playing to his strengths. This song should encourage readers to consider the all-important value of song arrangement in your own work. While not specifically a recording technique, we cannot stress its importance enough!
Summary
Superb.
Contact
Rocco Girandi, lickluca@gmail.com
Readers' Tracks