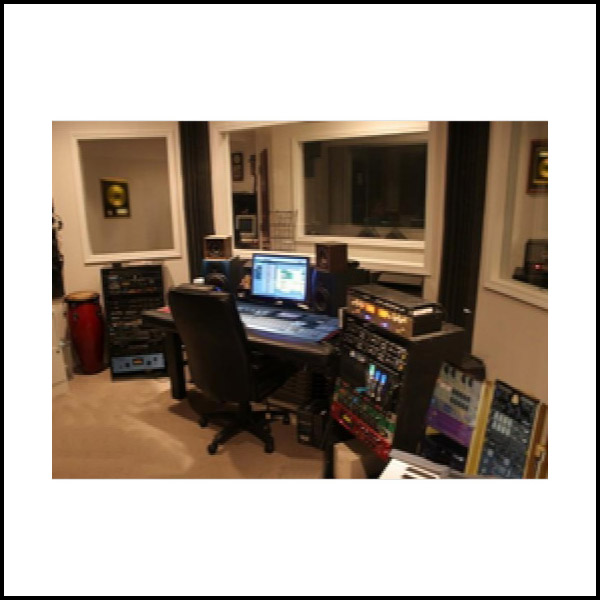 Artist Name: Bobby Roberts / Travis Smith    Title: If I Were You
Genre:  Country    Rating:
Equipment Used
Computer with MOTU 828 MkII interface and Kurzweil K2500X (used as MIDI keyboard controller) running Steinberg Cubase SX3 and Universal Audio plug-ins on a UAD-1 card, with MOTU MachFive virtual instrument for piano and strings. Vocal audio chain: Mojave Audio MA-200 mic, Great River MP-2NV preamp.
Production Notes & Credits
"If I Were You" is a male country vocal ballad, cowritten by Bobby and Travis and recorded in the Missouri-based studio that they share. Travis sang the vocals, and Bobby handled the keyboards and all engineering duties.
Reviewed By Marty Peters
This month's Spotlight features a simple instrumental arrangement wrapped around one of the most beautiful songs and vocal performances that we have encountered here in the past two decades. While our mission statement at Readers' Tracks usually keeps us towards the more technical end of things, there are times when the sheer beauty and quality of the songwriting must be acknowledged. If ever there was a song worthy of airplay, this would be it, in our humble opinion.
Equally impressive to our ears was the quality of Travis' vocal performance and the superb sound that the duo achieved with the Mojave Audio MA-200/Great River MP-2NV vocal chain. As hard as it is to find the "correct" vocal chain for any particular voice and style, the one employed here is a perfect fit to our ears. Travis's deep, heartfelt vocal delivery sounds like molasses — present, full and without any of the overprocessing that seems all the rage in many the contemporary ballad.
Moving on, the piano delivered from the Kurzweil 2500X controller and MOTU MachFive sample library is as good as we have heard from a digital source. The sound is devoid of the "pinging" high end and midrange grate that we often hear with digital rigs, and Bobby delivers a gorgeous performance with dynamics intact. The subtle strings add to the emotion of the track without stepping on toes in the mix. Well done. And did we mention how much we loved that vocal?
Suggestions
If we had the power to make it happen, you'd be hearing this song over the airwaves in place of the cookie-cutter fare that serves for Country music these days. We've listened to it over and over, and not because it's our job, folks. We hope you will, too.
Summary
Sublime.
Contact
Bobby Roberts/Travis Smith, bobbyrayroberts@gmail.com