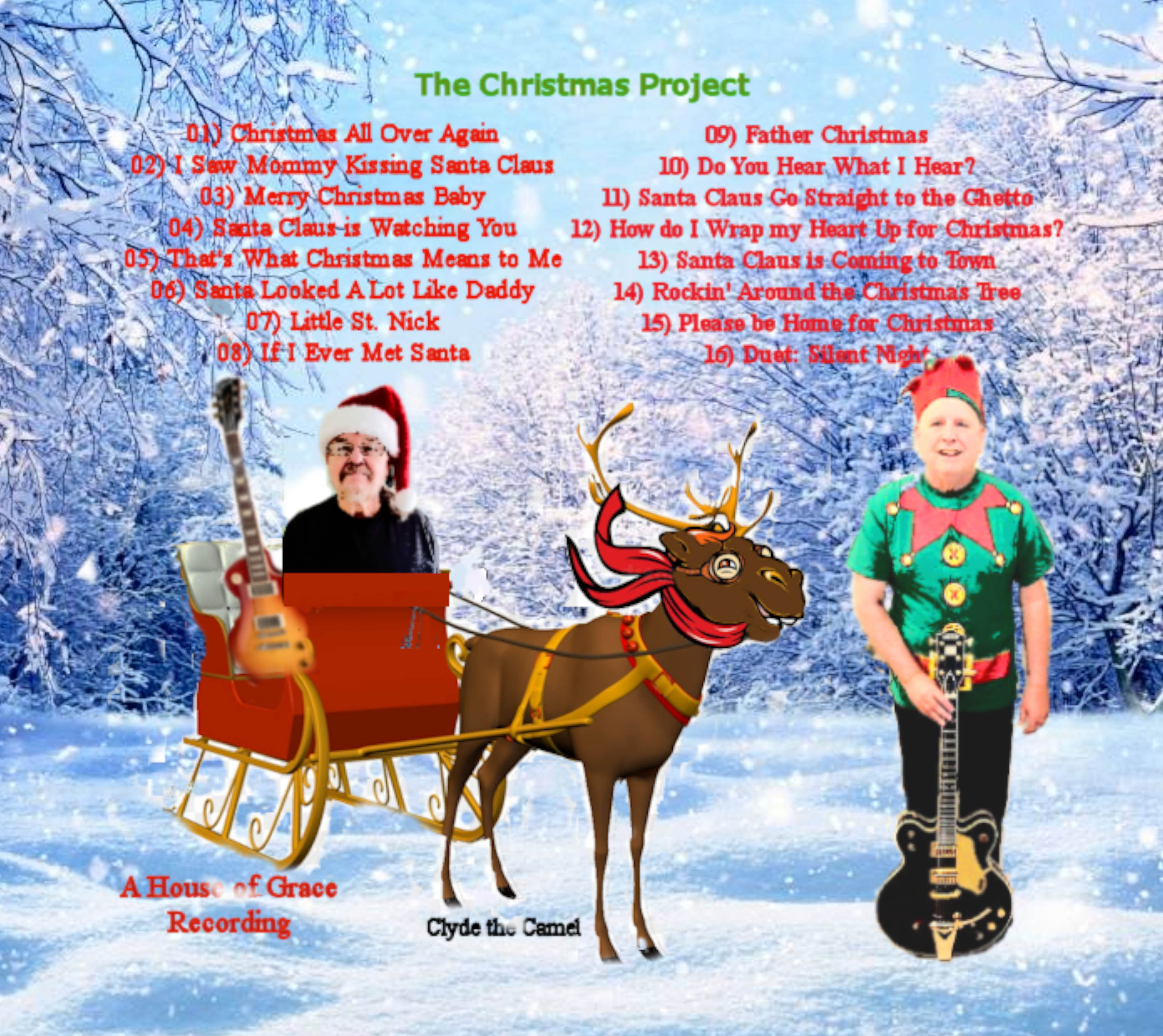 Artist Name: Cash and Gillman (and Arlen)   Title: If I Ever Met Santa   Genre: Pop Christmas Parody   Rating:
Equipment
PreSonus Studio One 5 Professional, PreSonus StudioLive 32R, Native Instruments PERCUSSION, Spitfire Audio Abbey Road One Orchestral, Toontrack Superior Drummer 3, Tech 21 GED-2112 Geddy Lee Signature SansAmp Bass Pre-amp, Shure SM7B and various plugins.
Music
"If I Ever Met Santa "is a pop Christmas parody. The track was arranged, recorded, mixed and produced by Jeff Gillilan. Tom Cash sang the vocals. The music is by Harold Arlen, with new lyrics by the duo.
Reviewed By Marty Peters
It's that time of year––eggnog, tree trimming, and last-minute shopping. Appropriately, Cash and Gillman have submitted a holiday-based track.
Jeff and Tom have done a pretty nice job putting the swing on Arlen's melody of "If I Only Had a Brain." The walking bass guitar pattern gives the track a nice groove, and the drums (via Toontrack Superior Drummer 3) lope along in concert. The bass has a rich, full tone, and we dug the drum programming overall, particularly the tom fills. Though they came across as somewhat "mono-ish," they were well-balanced in the mix. The ancillary sounds—timpani, faux horns, vibes and strings—were sufficient to get the point across. As with many demo-type recordings, these help create the right atmosphere.
While the music was generally robust and focused, the vocals seemed dispersed in sections. Through our monitors, headphones and particularly our computer speakers, we had a bit of a rough go making out the words. Part of the reason may lie in Jeff's liberal panning scheme, which finds the lead vocal at 9:00 and 3:00 in sections, followed by a center placement in the stereo field, then panned out wide again and repeated throughout the length of the recording.
Suggestions
It shows that these guys genuinely had a good time putting their seasonal twist/homage together. As for tips, we'd like to hear the lead vocal volume increased and centered in the mix along with the kick, snare and bass, saving the left and right for the harmonies. We'd also encourage Jeff to expand the panning on his tom fills. The parts are great, and widening their placement will give them even more shine.
Summary
Ho Ho Ho!
Contact
Cash & gillman, gillman@columbus.rr.com
Readers' Tracks