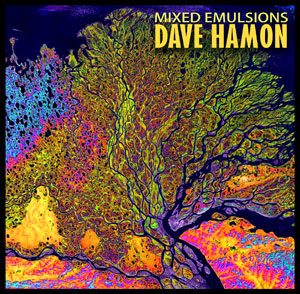 Artist Name: Dave Hamon Title: Dreaming of You Genre:  Rock/Motown-ish  Rating:
Equipment
Yamaha HS8, PC running Sonar Platinum with iZotope and Waves plugs. Orange Tree Evolution Rock and Strawberry guitar sims (which sound AWESOME!), Kontakt, MSR, ATH MSR7 phones, and AT4033 mic. Korg Kronos, Hammond A-100 w/251 Leslie, Wurly A-200. Toontrack and Addictive Drums2, triggered by an old Roland TD-6v. Guild M-240E acoustic.
Production Notes & Credits
This tune is from Dave's 5th CD released. He plays everything apart from the lead guitar (Steve Pasquariello) and bass, played by his brother Jay.  A drummer and keyboardist by trade. All parts are real except drums due to a small studio. Dave has been recording since the early 80's using a TEAC 144 Porta-studio but still trying make his tunes sound better. Mastering is done with the iZotope plugs.
Music
"Dreaming of You" is a male vocal rock song. Dave did it all with some assistance from Steve Pasquariello on guitar and brother Jay Hamon on bass.
Reviewed By Marty Peters
This month's Spotlight is the whole enchilada as they say in the restaurant biz. Great composition and arrangement, superb performances, and top-notch recording and mixing/mastering work are the order of the day. Starting from the ground up, the rhythm section is lock-step tight. Maybe it's that brother thing, but we love hearing the kick drum and bass synced up like it is here. Dave tells us that he is a drummer and keyboardist by trade and it shows! In this case, using Roland drum pads to trigger Toontrack and Addictive Drums2 samples allowed Dave to bypass the shortcomings of a small tracking space, and the results are an impressive performance along with some nicely chosen tones. The aforementioned kick drum is chunky, and we dig the round rich tones of both the snare and the toms. The keyboard parts are equally impressive, particularly the Hammond organ solo from the A-100/Leslie 251 combo. Friends, this is the real deal sound, and Dave's playing is fantastic. Moving on, Steve's tasty guitar work lends class to the proceedings throughout, and yes Dave, the Orange Tree Samples Evolution Strawberry Electric Guitar does indeed sound awesome. Equally awesome to our ears are the simulated horn parts that grace this track. Dave has conjured up some great sounds here and presents them deftly in this arrangement. We like! Moving on to the vocals, we don't hear much about the venerable Audio Technica 4033 condenser mic these days, but along with the CAD E100 it was one of the first really high-quality affordable side-address vocal mics when it made its arrival on the scene back in the day. In any case, it pairs up extremely well with Dave's voice, resulting in a clear, smooth tone that sits nicely in the mix. And how about that mix, eh? As we have mentioned numerous times in our Spotlight reviews, our chosen submissions almost without fail exhibit superior arrangements and that holds true here. Dave has handled all of his ingredients with skill, especially the horns and keyboards, allowing them to compliment, and at times excite the track, and all this without energy loss. The result is a balanced mix that gives each sound source it's due while maintaining a unity to the overall presentation.