Attendees will have the opportunity to work on Brooke's next album during hands-on recording class

 



October 15, 2019, Fort Wayne, IN – Sweetwater Studios, the artist-focused recording studio arm of music retailer Sweetwater Sound, had just announced a recording Master Class with critically-acclaimed singer/songwriter/guitarist Jonatha Brooke. The class, which gives attendees the opportunity to learn the art of recording in Sweetwater's best-in-class studio space alongside working professional talent, will be held in in the studio's Russ Berger-designed Studio A, and will take place between Thursday, November 21, 2019, and Saturday, November 23, 2019. The three day workshop will focus on learning time-tested techniques, including mic positioning, tracking, overdubbing, editing, and mixing, and will be hosted by Sweetwater Studios' Senior Producer/Engineer and VP of Music Production, Mark Hornsby.
Who: Sweetwater Studios and Senior Producer/Engineer Mark Hornsby
What: Recording Master Class with Jonatha Brooke
Where: Sweetwater Studios, 5501 US Highway 30 West, Fort Wayne, IN
When: Thursday November 21 through Saturday, November 23, 2019 from 9am to 5pm
"We developed a great relationship with Jonatha while she was recording her last full-length album Midnight Hallelujah here at the studio," said Hornsby. "During this Master Class she will be working on songs that will be appearing on her next album, and it will give our attendees the opportunity to learn under real working conditions – a really special experience that we're proud to be able to offer at Sweetwater Studios."
From studio to screen
Jonatha Brooke has been a critically acclaimed singer/songwriter/guitarist since the mid-90s, in which time she has developed a signature voice that merges folk, rock, and pop influences alongside her memorable melodies and cutting lyrics. Aside from releasing over a dozen albums as both a solo artist and a member of The Story, her songs have also been featured in many films and tv series, including Once and Again, Buffy the Vampire Slayer, Dollhouse, and Disney's Return to Neverland.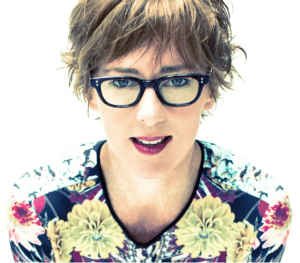 Sweetwater Studios Senior Producer/Engineer and VP of Music Production Mark Hornsby is an award-winning producer and engineer who has spearheaded Sweetwater Studio's educational programming and Recording Master Class series. His engineering and production work have spanned every genre and has seen him working with a wide variety of songwriting talent, from Dolly Parton and Garth Brooks, to Ben Folds, Sara Bareilles, and Beth Hart.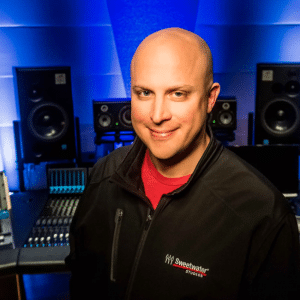 Registration is just $995 per person and includes:
Three full day of learning sessions in Sweetwater Studios, including lunch

Special meet-and-greet dinner with Mark and Jonatha

Certificate of completion

To register, please email studio@sweetwater.com or call (800) 386-6434.
To learn more, please visit https://sweetwaterstudios.com/event/jonatha-brooke/

About Sweetwater Studios
Sweetwater Studios is a wholly owned subsidiary of Sweetwater Sound, Inc., the largest online music instrument retailer in the country. With three world-class studios designed by Russ Berger and access to a greater diversity of musical equipment and professional audio gear than any other recording studio in the world, Sweetwater Studios is able to accommodate just about any recording, mixing or mastering project, no matter how simple or complex. With renowned staff producer Mark Hornsby at the helm, who has worked on many Grammy-award winning albums, Sweetwater Studios also has an exceptional staff of producers, engineers, session musicians and studio technicians.